PERFECTLY SUITED FOR THOSE WHO WANT A PRIVATE EXPERIENCE BUT APPRECIATE AN UPSCALE SETTING.
Truly a landmark on the lake, this luxury private retreat, with its own attached private dock, provides the perfect home base to explore what Lake of the Woods has to offer - world class fishing and outdoor adventures. Located on a scenic point of Centre Island on Lake of the Woods, The Landmark, originally built around 1930, was masterfully renovated for those who want a first-class place to stay, while enjoying a private experience.
Fully Equipped For Your Convenience
At The Landmark, you'll find the conveniences of home mixed with the perks of a lakeside retreat to give you a relaxing and fun escape from it all. The house is booked for only one group at a time with sleeping accommodations for up to 8 people. The modern kitchen has full-size appliances (refrigerator, oven, and microwave) and many other kitchen essentials to make meals at home base much easier. The dining area features a spectacular lake view for your enjoyment while you dine. Relax in the warmly decorated living area and watch TV, read a book or catch up on the adventures of the day. Enjoy some of the most incredible sunrises and sunsets on the Lake during your Landmark stay.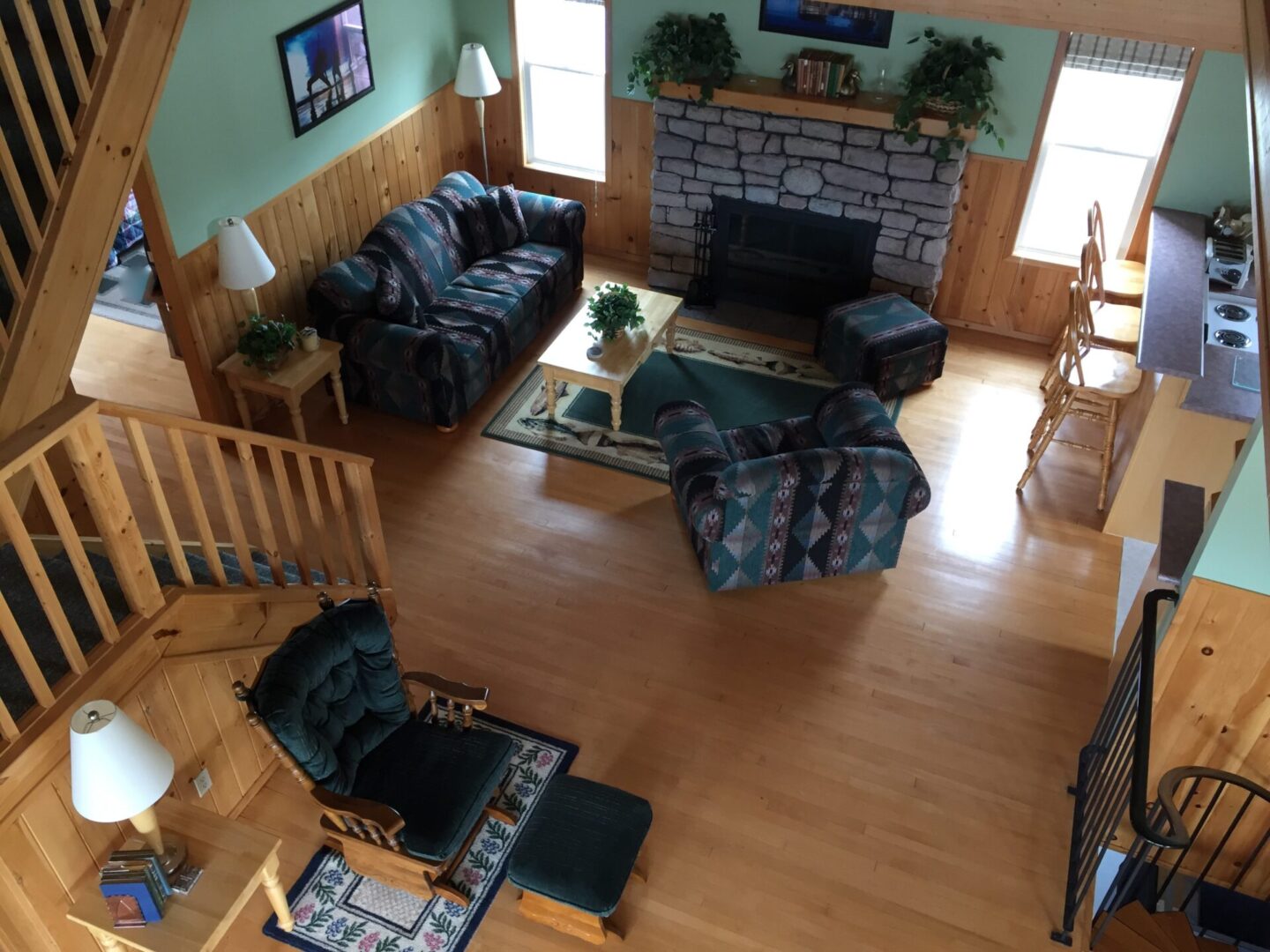 The Landmark accommodations include: