Since assuming operations of the Lodge, Kim and Todd Powassin have maintained
and strive to continuously improve upon the legendary high standards of the founders
of Centre Island South. Kim, Todd and the staff's mission and passion is to create
that "once in a lifetime experience" you will want to enjoy again and again. They look forward to welcoming you for great fishing, great food and great memory making.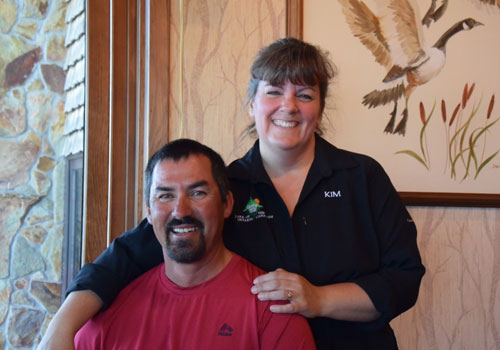 YOUR HOSTS AT CENTRE ISLAND SOUTH - KIM AND TODD POWASSIN
Todd and Kim's focus on exceptional guest service has been formed through their own histories and by their work over the years with exceptional operators and mentors. They are committed to making the guest experience as special as possible by treating everyone like a guest in their own home.
TODD: As a member of the First Nation, Todd has spent his entire life on Lake of the Woods. He has been guiding since a young age and his deep knowledge of the lake provides an incomparable sporting experience for every Centre Island South guest. His guide skills are world class and he is one of the best you will find on Lake of the Woods. Todd is responsible for all on-lake operations, and has put together a great team of guides, who are dedicated to taking care of all your fishing needs.
KIM: Originally from North Dakota, Kim moved to Lake of the Woods in her teens. With her experience in first-rate hospitality and lodge management, she applies her expertise to managing the world class lodge at Centre Island South. Kim is responsible for all on-shore operations, assisted by a customer-focused, long-tenured staff.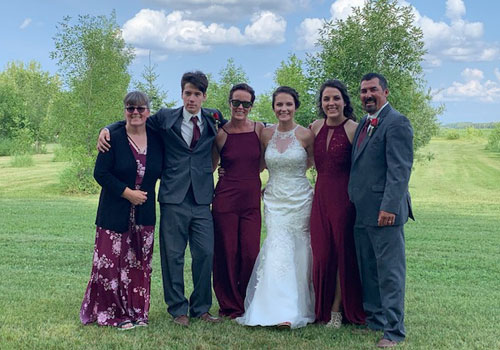 In addition to their dedication to the Centre Island South experience, The Powassins have raised
four wonderful children and now also enjoy their
six beautiful grandchildren.
The guest experience at Centre Island South is bolstered by an incredible team that caters to every guest's needs. The veteran staff returns each summer, from as far away as Quebec, to provide the legendary experience Centre Island is known for. From insuring a spotless, welcoming resort to preparing and serving the day's meals, the guest-friendly on-shore team members are there to provide an environment that feels like home.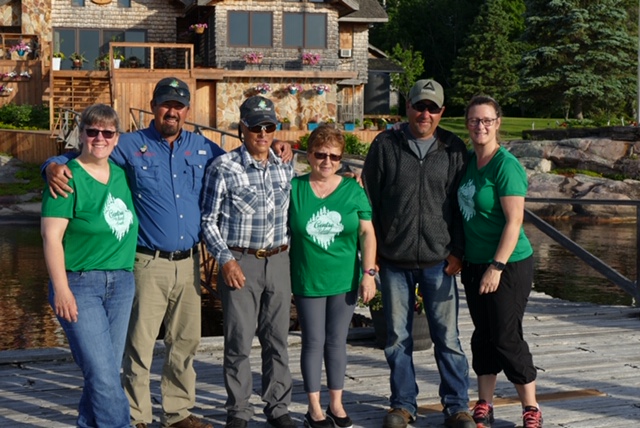 Centre Island South is located on Lake of the Woods, truly one of the great fisheries in the world. It offers an outdoor experience of a lifetime.
Centre Island South is a nearly 30 acre private island located in the center of Ontario's vast Lake of the Woods, one of the finest multi-species fishing resources in North America. Covering an area of over 1,700 square miles and with over 14,000 islands, Lake of the Woods is known for its spectacular Musky, Walleye and Smallmouth Bass fishing, along with its populations of Northern Pike, Lake Trout, Largemouth Bass, Perch, Whitefish, and Crappie.
Over 300 different species of birds including the Bald Eagle, American White Pelican, Blue Heron, Common Loon, Canadian Goose and numerous ducks call this area home.
Lake of the Woods abounds with wildlife like the early voyageurs saw on their travels. Moose, white-tailed deer, black bear, fox, beaver, otter, timber wolves and brush wolves can be spotted on the islands and mainland areas. What makes Lake of the Woods so great? Its shorelines and islands are largely undeveloped. Travelers can marvel at much of the same scenery that the first voyageurs saw when they discovered this island-studded lake in the center of the continent.