ENJOY THE LUXURY AND COMFORT OF LAKE OF THE WOODS' PREMIER FISHING LODGE

For nearly 50 years, Centre Island South has been a getaway of unparalleled comfort and relaxation for those who enjoy fishing and a great outdoors experience. On a private island surrounded by picturesque scenery on legendary Lake of the Woods, you would be hard pressed to find a resort that is more attentive and dedicated to their guests.
Centre Island South accommodates only one group at a time, so the attention during your stay is focused only on you. There is an eight-person minimum per group at Centre Island South, though 6 people can be accommodated at an extra per person rate. This means the typical staff-to-guest ratio is one-to-one. Utilizing the Landmark at Centre Island, larger groups can be accommodated.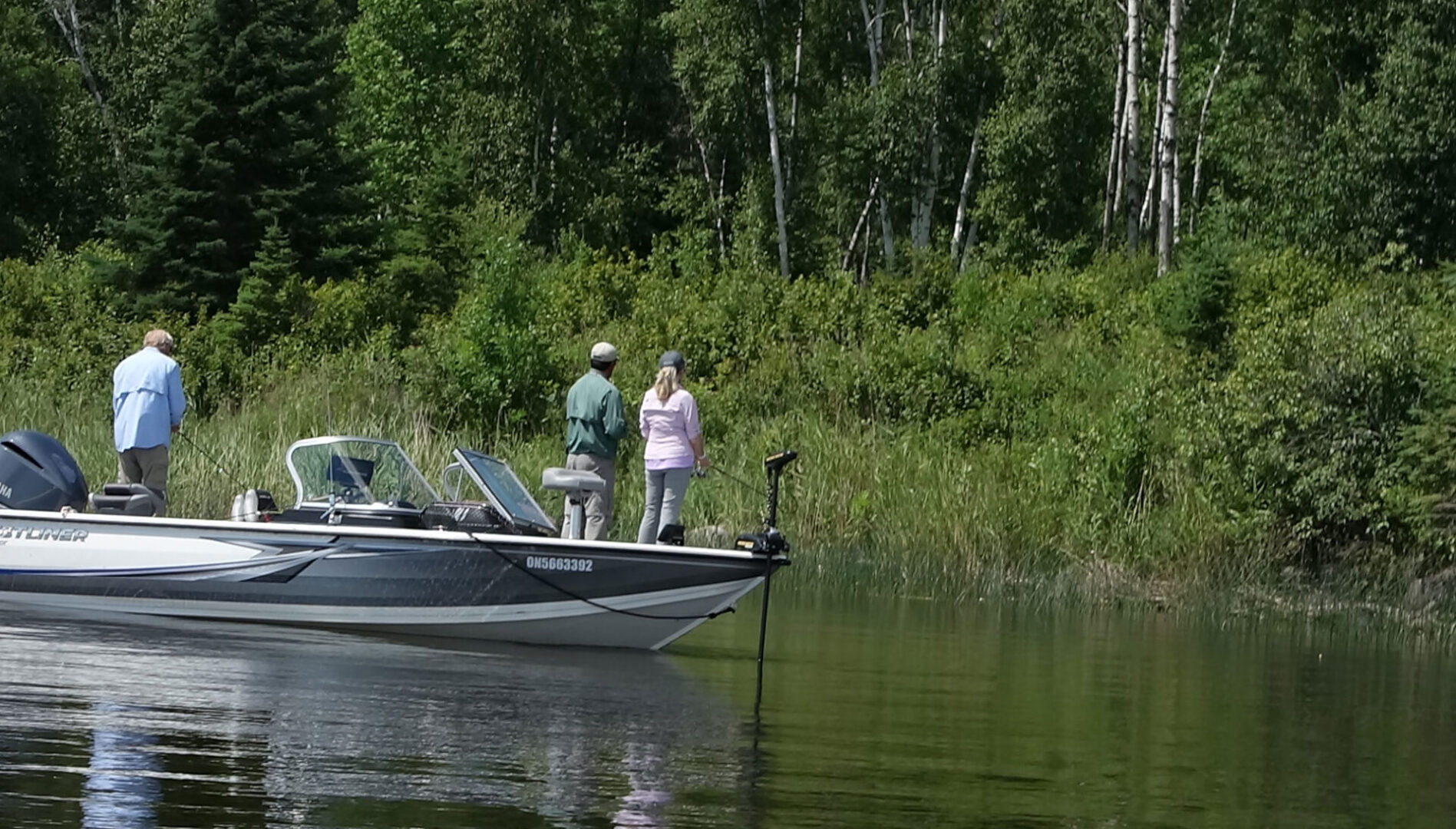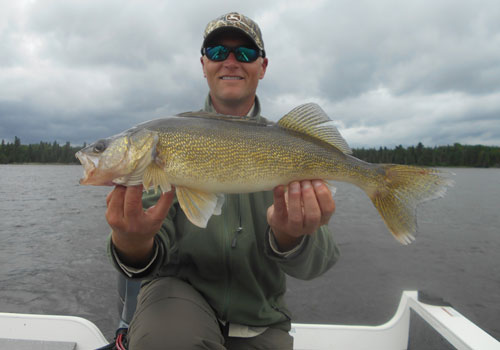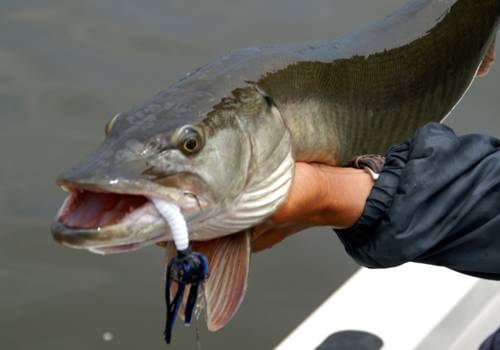 WORLD CLASS FISHING/WORLD CLASS GUIDES
After a hearty breakfast, be prepared to embark on excursions through some of the 14,000 islands of beautiful Lake of the Woods. This lake is teeming with fish and the world class fishing guides are ready to lead you to their prime fishing areas. The all-inclusive package is complete with 21' Crestliner boats, powered by 250 hp engines, and top of the line G-Loomis and St.Croix tackle - customized to provide guests an exceptional experience. Expert guides provide you with the proper lures and bait to tempt a variety of fish species resident in the lake.
ALL DAY/ALL NIGHT ATTENTION TO GUEST SERVICE
After a day of activity and excitement, relax on the deck overlooking the scenic lake, enjoy a drink and appetizers brought by the attentive serving staff prior to inviting you to dinner. Then enjoy Kim's and her staffs' carefully crafted tasty and hearty meals, which are prepared with the perfect balance of comfort and cuisine. In the evening, relax by the fire, play pool in the recreation room, enjoy an after-dinner game of cards and swap fish stories in the Bar or soak in the hot tub under the stars to put the finishing touches on a glorious day.
If your group has a preferred schedule for meals, fishing or other activities during your visit to Centre Island South, then that will be Todd's and Kim's schedule, too. This is how they believe they can serve you best. It is also how they form rich and meaningful friendships with people from all over the world, including many who return year after year. Having friends share the experience, and Todd's and Kim's love for this lake, is what makes each visit so special!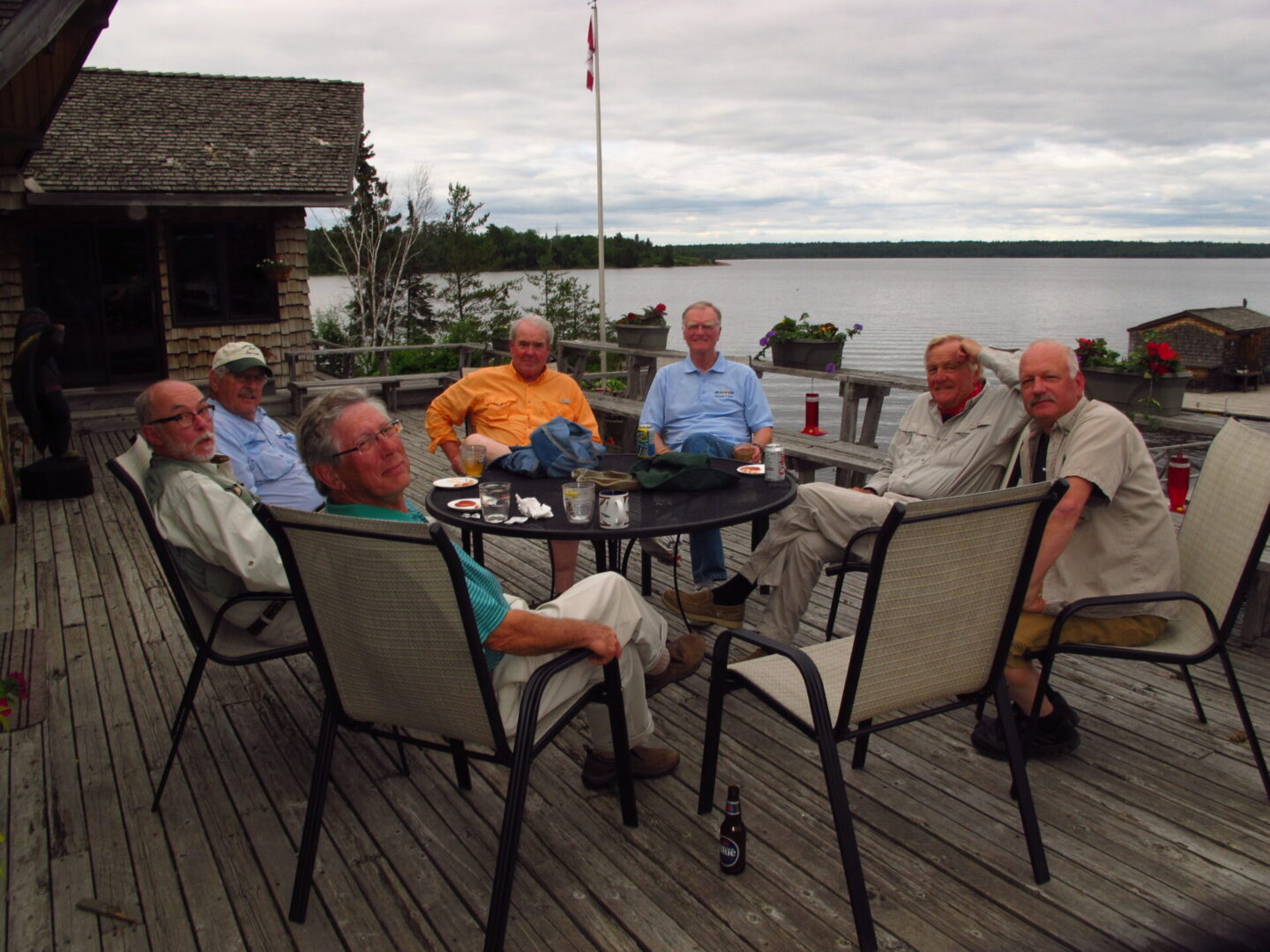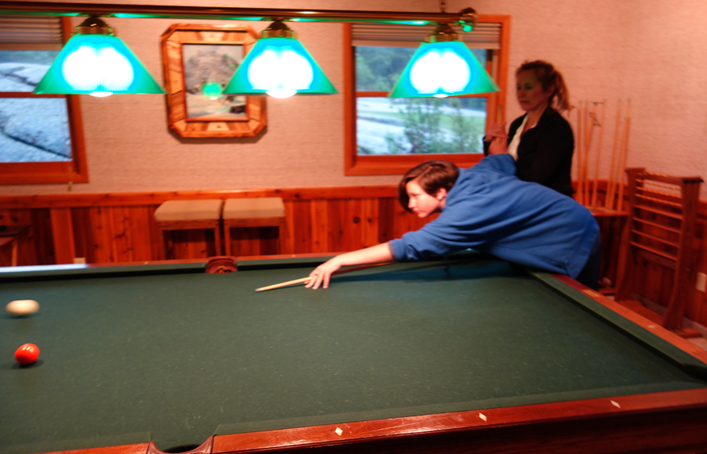 Great dining is a hallmark at Centre Island South. One of the highlights of any trip will be the scrumptious food served, including Kim's homemade bread, which she takes great pride in preparing daily.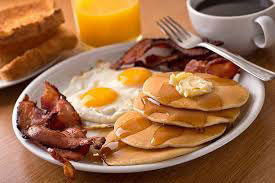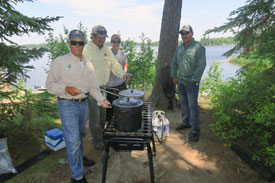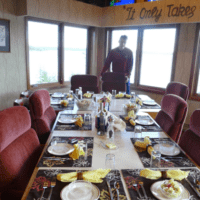 Whatever meal you are enjoying, you can be sure the fare is delectable, and the servings are generous. As is the case with every meal, seconds are encouraged.
Kim's team prepares every dish with fresh ingredients each day, and believes that a good breakfast is always a great way to start the day.
Shore lunch meals are a specialty and each one is unique with fresh walleye prepared differently every day. These are Todd's (and his mentors') own recipes, flavorful, seasoned to perfection, and cooked on one of the many beautiful islands on Lake of the Woods.
Dinner is a time for Kim's and her staff's feature entrees and all the spectacular sides that complement each dish. Delicious desserts may include homemade sorbets and ice-cream, fresh baked lemon meringue, or key lime pies. Dinner attire is casual.
LODGE ACCOMMODATIONS INCLUDE: